Weigh Point's Leaf Chain model is ideal for weighing on the move. The lift truck scale installs quickly and easily, eliminating costly trips to a floor scale. The strain gauge load cell sensors are placed in the lift truck's leaf chains, which send out signals that vary with the tension on the chains. Based on the signal, the indicator weight computer calculates and presents the weight on the forks.
The leaf chain system is guaranteed to be accurate 98%-99% of applied load or a maximum 15 lbs. error, whichever is greater.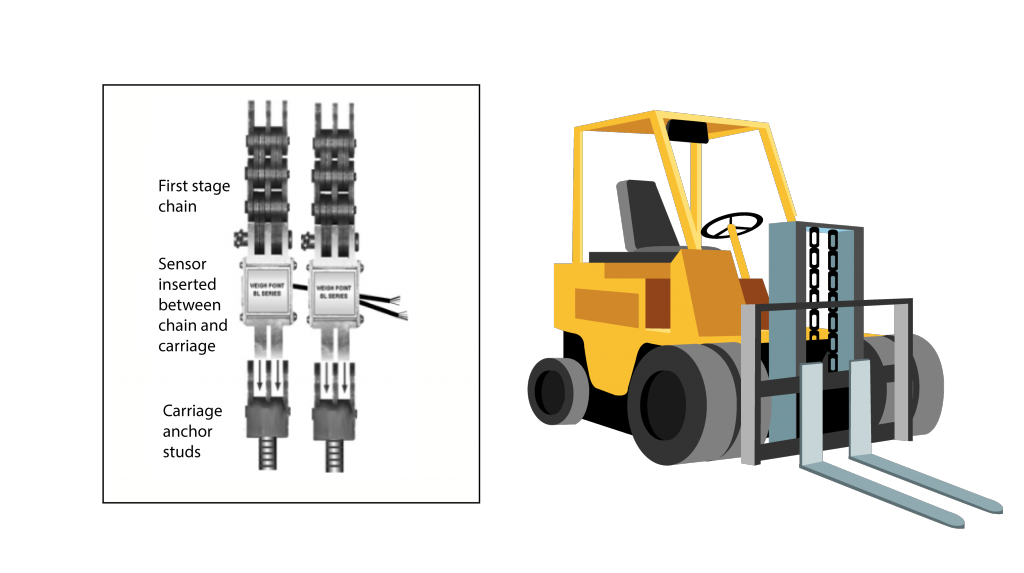 The Leaf Chain Scale installs quickly and easily allowing you to eliminate costly trips to a floor scale.
Better than 98% accuracy and economical
Accumulate, count, auto zero and tare features
 Does not reduce lift capacity or obstruct operators view
Connects to printers and computers
Adaptable for Piece counting Cable free