Affordable Mobile Scale Solutions
Welcome to Weigh Point!
We are a global leader in affordable mobile weigh scale solutions, loadcells and other weigh systems for loaders, lift trucks and pallet trucks. We have top quality scales and weigh systems to fit any application and budget. We provide a wide variety of durable and reliable systems for all types of industries, from agriculture to warehousing. Whether you're looking for forklift scales or other mobile systems, you can find all your solutions right here at Weight Point.
Along with our industry leading products, we also provide expert advice on the most suitable systems for your weighing needs. For a free consultation, visit our Contact Page or call 1-800-268-7400.
---
ABOUT
Weigh Point has its beginnings and success rooted in the 1978 introduction of its popular weight sensing kits for feed Hoppers and Tanks.
These first systems are still in use today thanks to their durability and reliability. Our product line now includes a variety of systems for
use in a multitude of industries from agriculture to warehousing.
Customers can purchase our basic weigh kits and weld together bracketry and other parts themselves to save on equipment costs.
Weigh Point provides free access to our drawings to assist.
We are pleased to provide advice on the most practical solutions for your weighing requirements.
We can help regardless of your speciality, from grain to auto parts to shipping and receiving.


Intrinsic Safety
Safety systems are available and in place to avoid overloading

Legal For Trade
Legal for trade is accomplished with government approval. Our lift series can be certified for trade use

Adaptable
Our scales are adaptable to fork lift trucks, electric walkies, and other mobile convenience systems

Weighing & Piece Counting
Our systems can be used for annual inventories, rentals and other counting applications. 

Construction & Aggregate Operations
Our scales are popular with construction environments as well as keeping aggregate totals when weighing.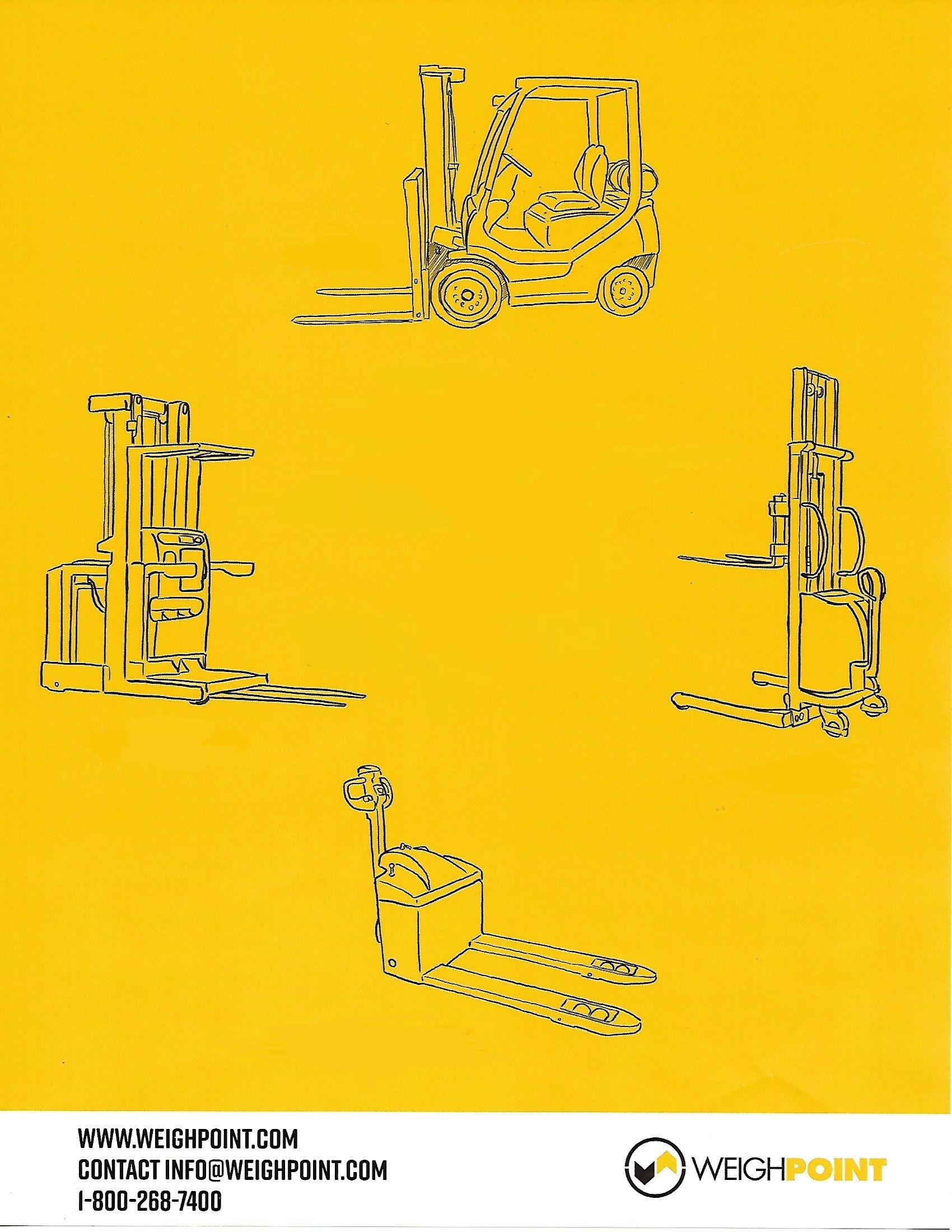 Pick Your Scale
Having trouble figuring out what scale is the right fit for your company?
Answer these simple questions to narrow down your search